Fresh, Convenient Options for Your Employees
What Is a Micro Market?
A micro market is best described as a mini-convenience store located right in your office. Markets turn the ordinary breakroom into a collaborative space where employees will find a variety of beverages, healthy & fresh meals, snacks, candy, pastries, and more, complete with self-service point of sale kiosk. Markets have become a popular choice of companies looking for new ways to show employees appreciation, make their workplace stand out, and create convenience. At no cost to your company (yes, our micro markets are free!) our team can take a location of almost any size, customize a design, install, stock, and open a new market. We know that creates some happiness!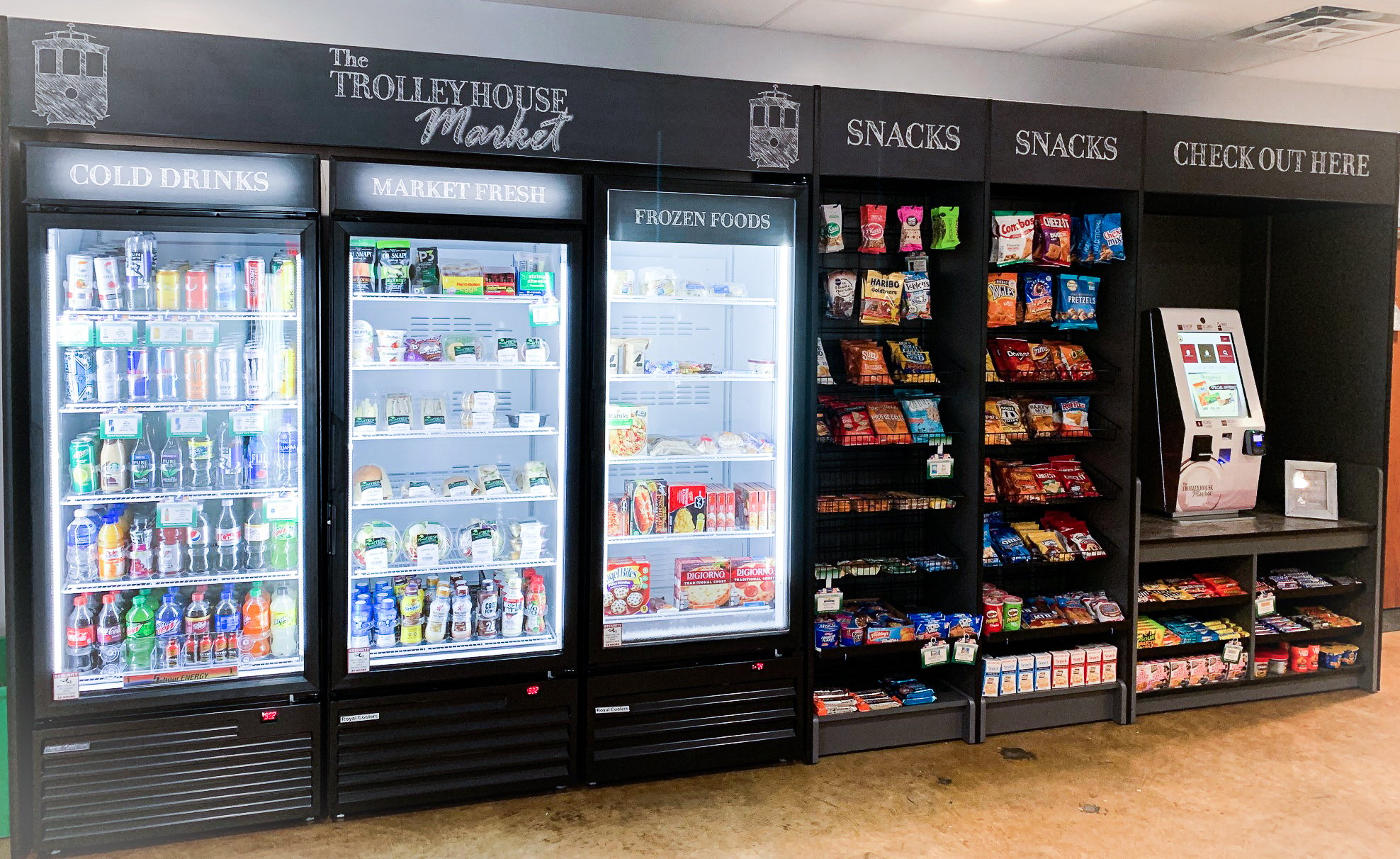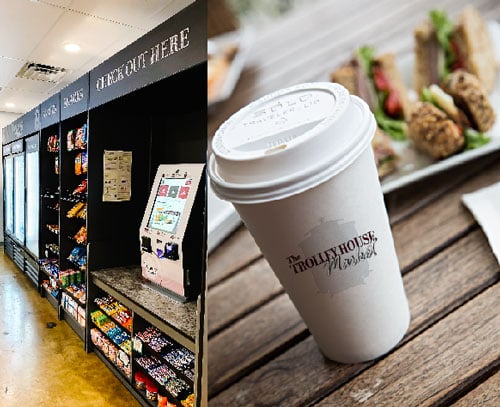 Benefits
Improves productivity and reduces time spent off-site.

Customized design: company branding available.

Automated inventory replenishment.

Safe & secure: 24 hr video surveillance.

Self-checkout kiosks.

Pre-paid market card, debit and credit acceptance.

Healthy meals, including vegetarian options, locally prepared.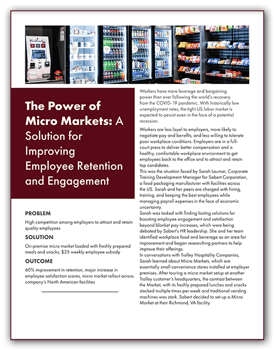 Case Study: Micro Market Drives Employee Retention and Satisfaction
Learn how one Trolley customer's micro market transformed their employee experience for the better.
32% increase in key retention metric

30% increase in employee engagement (Gallup Q12)
Complete the form below to download your copy.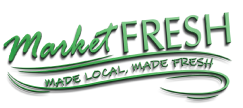 Made Local, Made Fresh


Providing quality products and a variety of fresh selections to our customers is important to us. Our fresh food is prepared by our culinary team in our Market Fresh division on-site, daily. A new menu is created monthly, introducing new items mixed in with our signature favorites, like our Chicken Salad Croissant and Pork BBQ Sandwich.
The Market Fresh menu contains an assortment of breakfast items, soups, salads, sandwiches, side items, and desserts. We understand that everyone's diet is different; vegetarian and vegan options are included on every menu.

Customized to Fit Your Needs
It's all about your business and your team. Trolley markets are professionally designed and customized to give you a unique breakroom experience. Our design team can custom fit almost any size space.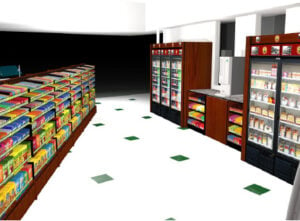 Customized Design
During the design phase, we provide you with 3D renderings of your market layout and design, ensuring it's built to meet your expectations and needs.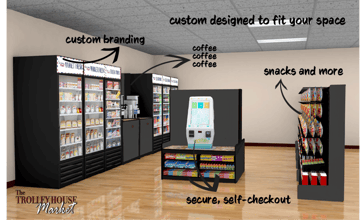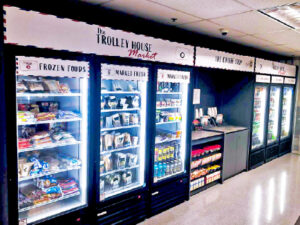 Customized Options
We offer different finishes to match different interiors. Do you want your market to reflect your branding? Customized brand design is available by request.