We've Helped Companies Improve
Workplace Culture, Productivity, Morale And Retention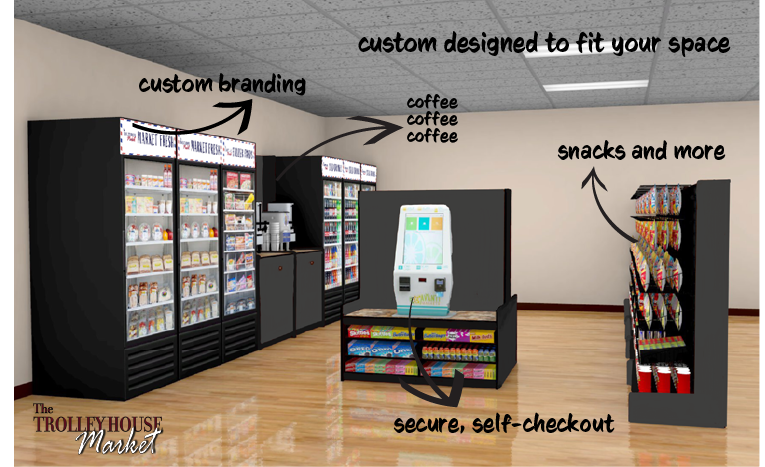 Why are micro-markets great for your business? Micro markets
have proven to increase employee productivity, boost morale,
and improve company culture. Watch this video to learn more
about the benefits of a micro market.
Improves productivity and reduces time spent off-site.
Automated inventory replenishment.
Self-checkout kiosks.
Pre-paid market card, debit and credit acceptance.
Healthy meals, including vegetarian options, locally prepared.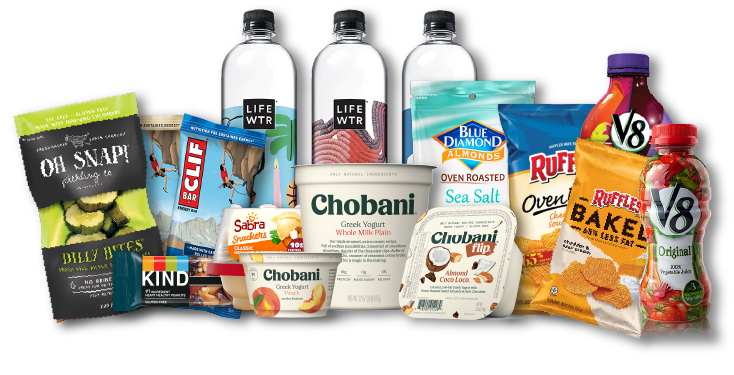 Committed To Building A Healthy Community
We are proud to partner with NAMA as a foundational operator supporting our public health commitment to substantially increase the percentage of 'better for you' offerings to 33% in vending machines across the nation. This commitment, implemented over the next three years, represents a nearly 40% increase over current levels of 'better for you' offerings — those that meet at least two recognized public health standards.