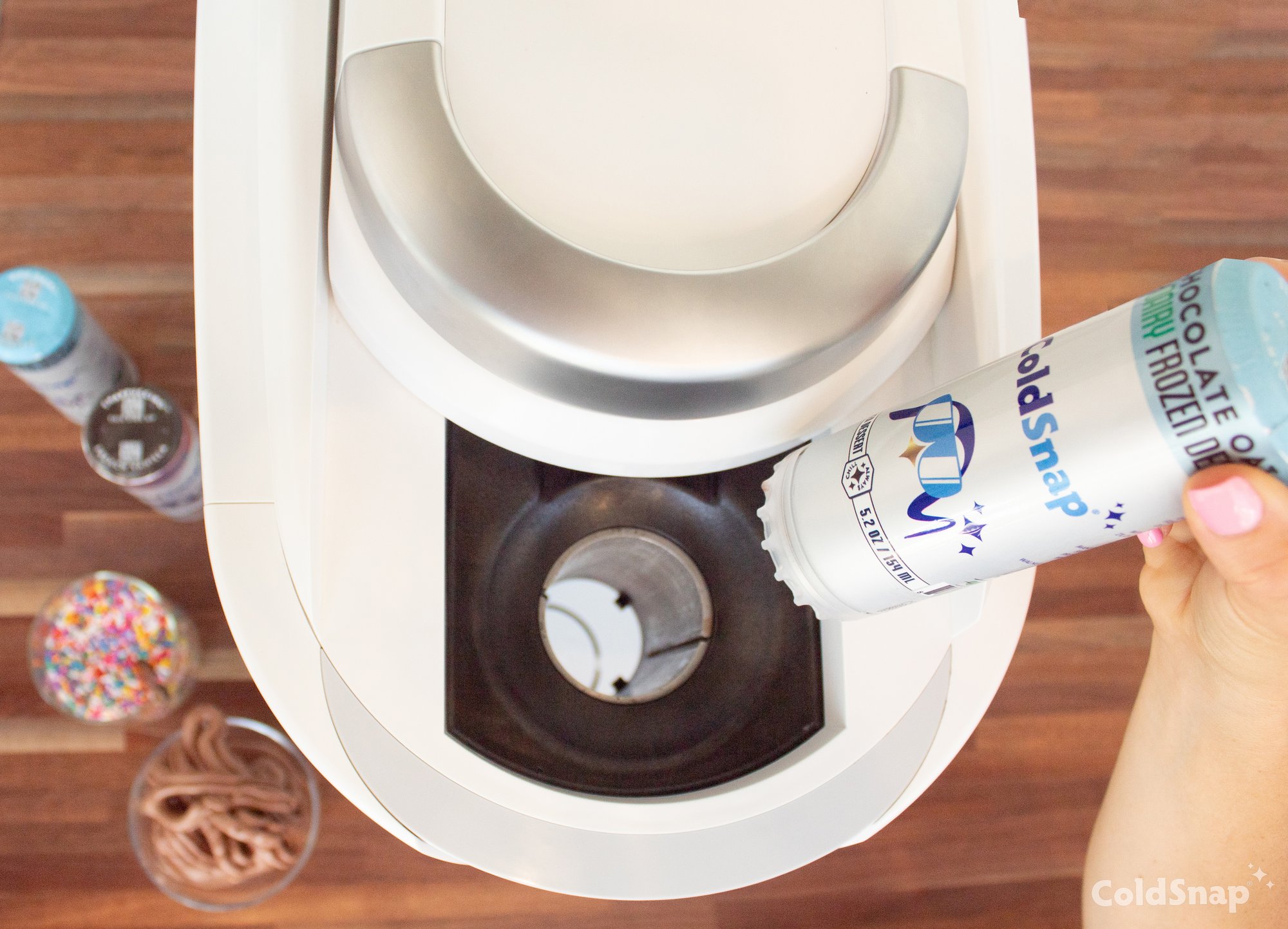 Discover the ultimate convenience of ColdSnap's innovative frozen treat machine!
Experience the delightful and sustainable future of frozen confections with ColdSnap's revolutionary on-demand frozen treat maker. ColdSnap's frozen treat maker effortlessly crafts single servings of premium ice cream, frozen lattes, smoothies, protein shakes, cocktails, and boozy ice cream.
ColdSnap pods contain the finest, premium, liquid ingredients and are shelf-stable at room temperature. To use: simply insert a ColdSnap pod into the machine, close the lid, and in approximately 120 seconds, your treat is dispensed directly into the bowl below.
No refrigeration or preparation of the pod is required. All product is frozen and dispensed directly from the pod into a bowl so there is no mess and no cleanup of the machine!
The ColdSnap machine is a portable, countertop, appliance. The ColdSnap machine does not require plumbing or waterlines. Simply plug into a standard 3-prong 120V/15A outlet and run the system.
Enjoy ColdSnap: An enticing array of delightfully frozen indulgences, perfect for any time of day!
Key Benefits:
Delicious:

Made with premium ingredients
Thanks to our proprietary freezing process, ColdSnap boasts an exceptionally smooth and creamy texture
Personalized:

A variety of product categories and flavor choices
Convenient:

Easy to set up – portable, countertop appliance requires no plumbing or drainage, simply a 120V/15A standard wall outlet
No preparation of pods
No cleaning required – food never touches the machine during freezing, mixing, or dispensing
Sustainable:

Shelf-stable pods reduce carbon emissions by 30%+ vs. current shipping/storing of ice cream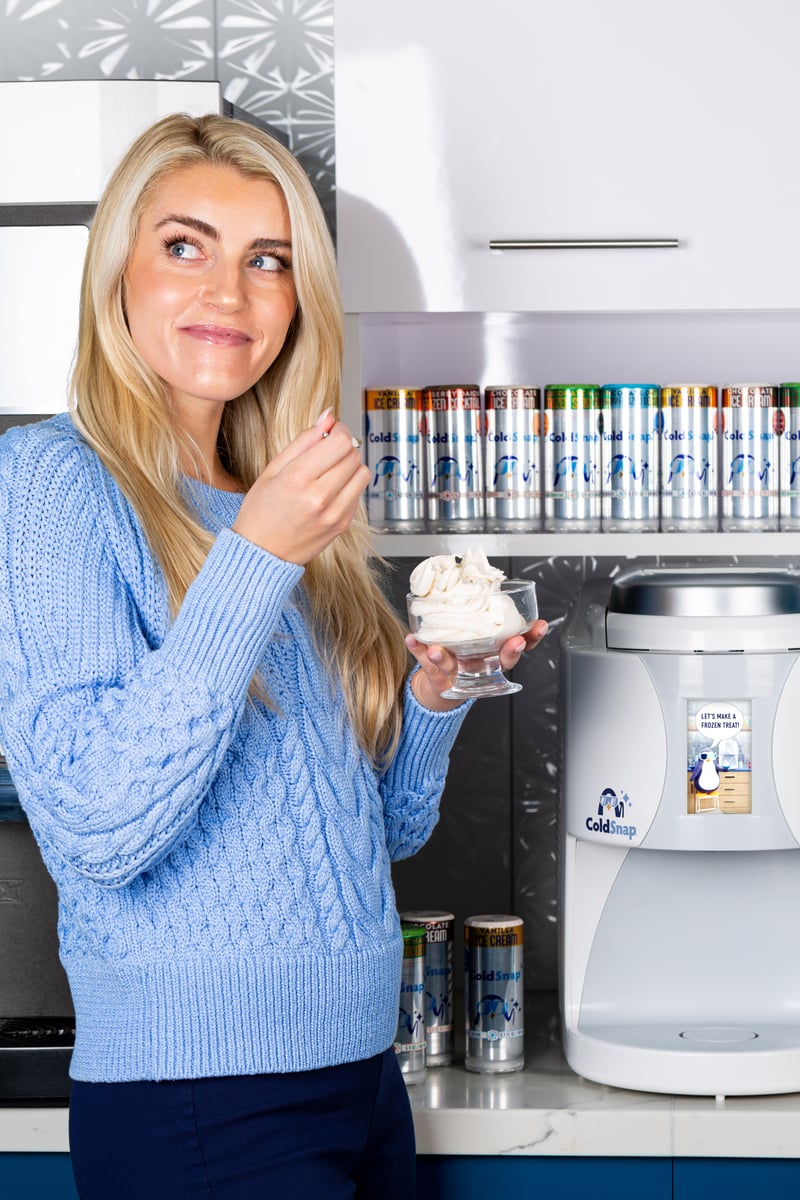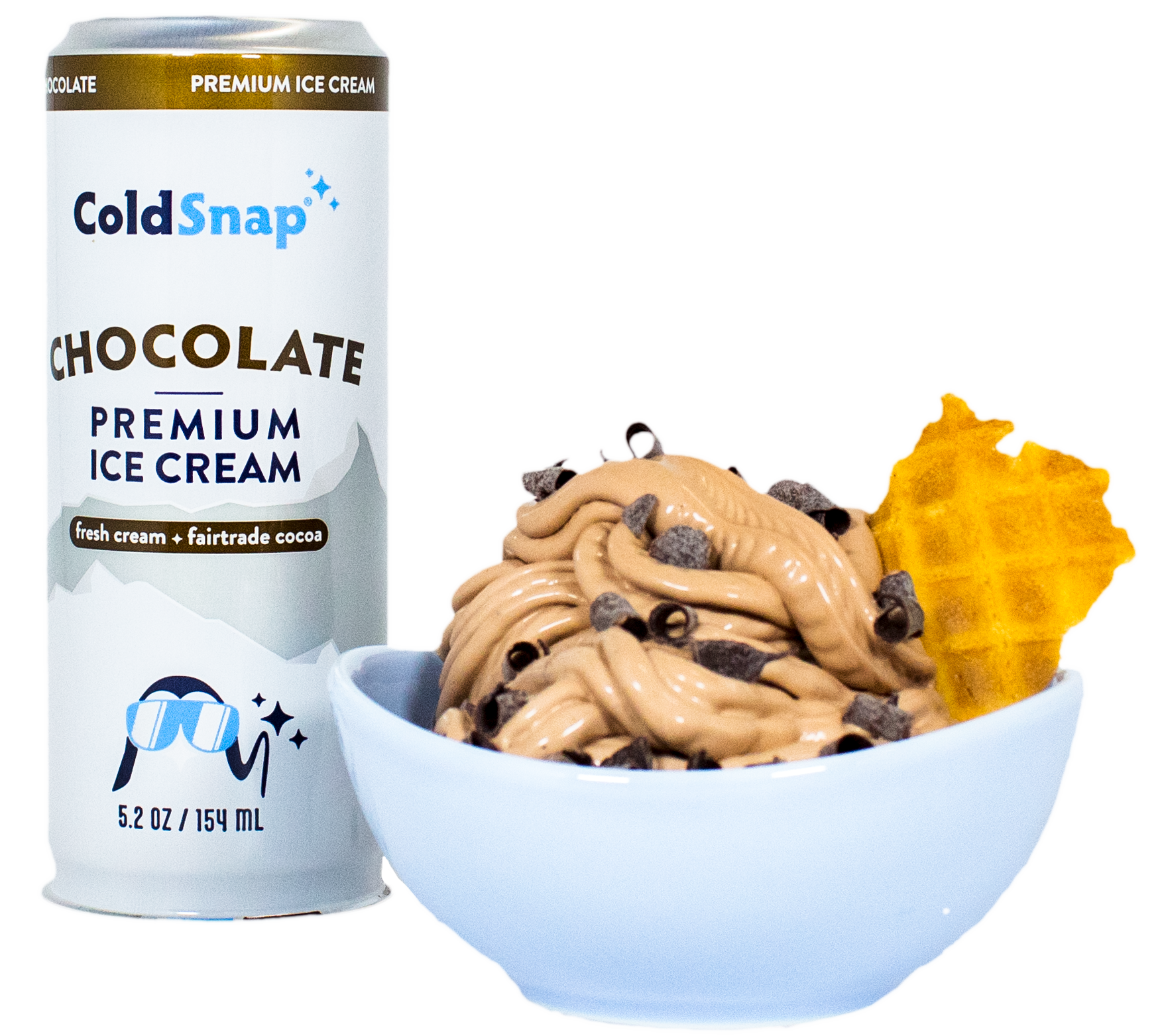 A variety of frozen confections that hit the spot any time of day!
Premium Ice Cream
Vanilla
Chocolate
Salted Caramel
Coffee
Non-Dairy Frozen Desserts
Chocolate Oat
Snappuccino® (Frozen Lattes)
Frozen Smoothies (Coming Soon!)
Passionate Mango (+ Turmeric)
Frozen Protein Shakes (Coming Soon!)
Vanilla (Dairy)
Chocolate (Non-dairy)
Frozen Cocktails (Coming Soon!)
Boozy Ice Cream
Bourbon (2% ABV)
Mexican Hot Chocolate (2% ABV)