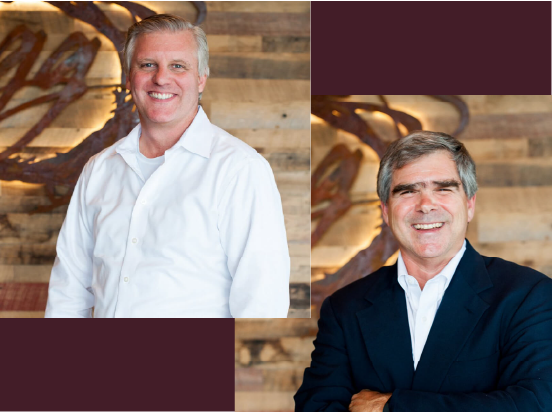 Our story began with Scott Halloran and Michael Calkins, two men with a shared vision who happened to cross paths. Both owning their own Richmond based, food & beverage business, they believed they could achieve more if they joined together rather than remaining competitors. In 2011 they merged, laying the foundation of Trolley House.

We believe we can achieve more if we work together. Creating opportunity for everyone strengthens our business and community. Though workplace experiences change as time goes on, one thing remains the same, people need a refreshing and nourishing breakroom experience. There are a lot of goals to reach throughout the day and delivering what you need allows you more time to reach them. We are experts in creating convenience, and supplying the fuel needed to be productive and stay motivated. Put simply, our purpose is delivering happiness. We believe your breakroom experience should be an oasis from the hectic pace of the workday. Our services include micro-markets and cafe's, vending, office and hotel pantry, coffee, water, and catering.

Our subsidiary, Groovin' Gourmets, is an award-winning catering company with a reputation for creating exceptional dining experiences. We provide daily boxed lunch delivery, corporate, and private event catering. We are the only refreshment service company in Central Virginia, with an on-site catering facility. There isn't a food & beverage need we can't fill.
We build our services totally around you, the customer. We don't deliver a service that reflects just who we are, it reflects who you are. Our products are completely customizable. From the seating and a picture on the wall to the products offered, our design department works with you to create your space.

It's your brand, your space, your business. We help make your vision your reality.