Established in 1930, Baronet Coffee has built a distinctive presence in the industry by specializing in the importation and artisanal roasting of premium coffee beans. Across four generations, the family-owned company has remained steadfast in its commitment to providing an unparalleled coffee experience to a dedicated and loyal customer base.
The company's long-standing tradition of excellence is reflected in each product offering, from the meticulously sourced beans to the specialized roasting methods used. Baronet Coffee's single-serve pods encapsulate the brand's ethos by blending convenience, quality, and flavor into a single cup of coffee that's easy to enjoy.
Upon tasting this exceptional coffee, it becomes immediately clear why Baronet has been a favored choice for coffee aficionados for nearly a century.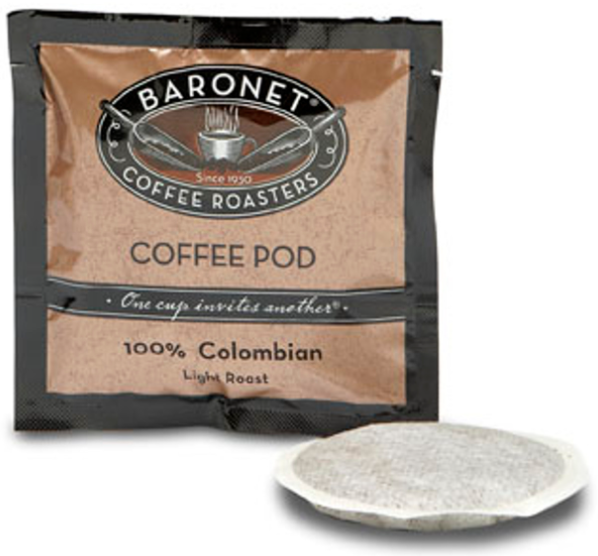 Pod coffee is single serving coffee that is already packaged in a filter, but without the
plastic and aluminum of some other single serve coffee products.
Our coffee pods are compostable, making them an eco-friendly, single-cup coffee option.
Enjoy delicious coffees, latte's, cappuccinos and more with the CX Touch. Blend soluble milk and chocolate with individual PODS of coffee and tea to create coffee house quality drinks. Simply scroll through the high-resolution touch screen, select your drink, insert a POD and your drink is prepared in under a minute. No need to leave the workplace for great tasting coffee.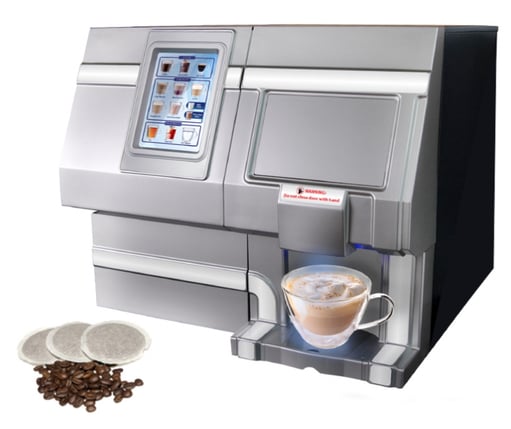 How Do You Brew?
Small or large, there isn't an office we can't caffeinate (or decaffeinate).
Let us know your office coffee needs and we'll set you up with the brew best for you.