As we navigate through these ever-changing times together, our priority is protecting the health and well-being of our employees, customers, and their families. While we have continued to remain fully operational, providing service to essential businesses and their employees throughout the COVID-19 pandemic, the Trolley House team is actively preparing to begin servicing our current and new customers who are beginning to reopen and invite their teams back to the office.

We want to make sure that all customers have the information they need and rest-assured that we are taking all necessary steps to maintain the health and safety of our employees and everyone at the businesses we provide service to daily.

Trolley House COVID-19 Safety Protocol Manual

Helpful resources and information about our enhanced safety measures for the protection of our team, facility, customers, and guests.

To view, click on the image below.


Team Members
Self-Screening - Monitored by Zedic
We have partnered with Zedic to implement our Employee Wellness Check-in procedure. Before beginning their work shift, employees are required to complete a quick survey in which they report if experiencing unusual symptoms.

Arrival Screening
Upon arriving to work, all employees have their temperature measured with a laser infrared thermometer.

Social Distancing
We adhere to all state and local guidelines in place for social distancing, currently maintaining 6 feet of distance between individuals.

Personal Protective Equipment
Protective masks and gloves are provided to all employees.

Hygiene
Employees are required to wash their hands frequently, with soap and water, for at least 20 seconds.
Facility & Vehicles
Main Office
All primary touchpoints located inside our main office, kitchen, and warehouse are protected by NanoSeptic Continuously Self-Cleaning Surface wraps.

Vehicles
Handles and surfaces inside all delivery vehicles are cleaned and sanitized after each delivery.

Kitchen
Kitchen staff practices no-contact transfers of food, placing items on the counter for another to pick up. All surfaces and equipment are cleaned and sanitized frequently throughout the workday using a food-safe sanitizer.

Enhanced Sanitizing & Disinfecting Procedures
Frequently touched surfaces throughout our facility are routinely cleaned and disinfected. These surfaces include keyboards, phones, workstations, offices, restrooms, breakroom counters and tables, light switches, door handles, and reception area.

All disinfectants used meet the EPA's criteria for use. against COVID-19
Food Safety
Proper Preparation
Cooked foods reach the proper internal temperatures prior to service or cooling. Hot foods are cooled rapidly for later use. Temperatures of foods being cooled in refrigerators are checked or enhanced by rapid cooling techniques such as ice baths.

Hand Washing
As a part of general food safety, before handling food, our kitchen staff is required to wash their hands with soap and water for at least 20 seconds.

Protective Wear
Kitchen staff wears protective masks and gloves while working in the kitchen.

Cleaning
Food contact surfaces such as dishware, utensils, prep surfaces, cookware, and beverage equipment are washed, rinsed, and sanitized after use.

Dish Machines
Our ware-washing machines are checked daily to ensure that they are operating at the required wash and rinse temperatures and that the appropriate detergents and sanitizer sare in use
We continue to actively monitor the latest updates, regulations, and information released by the CDC, federal and state governments, and industry organizations.
While we have enhanced cleaning procedures during service and delivery visits, we ask that all customers include machines and equipment provided by Trolley House currently in their possession in their daily cleaning and sanitizing process.
Here are some recommended best practices for daily operations and cleaning protocols. Find more useful information in our COVID-19 Safety Protocol Manual.
Sanitation
Require frequent sanitization of high- touch areas such as those in restrooms, doors knobs/handles, PIN pads, elevator buttons, etc.

Clean and disinfect high-touch common areas routinely, particularly spaces that are accessible to staff, customers, and suppliers.

Provide sanitization materials, such as sanitizing wipes, to employees to clean handhelds/wearables, scanners, radios, or other work tools and equipment before and after use.

In the event an employee should test positive, have a deep-cleaning response protocol in place
Health Screening
Encourage employees to self-evaluate before arriving to work for signs of illness.

Require employees who exhibit signs of illness to stay home and seek medical attention prior to returning to work.
Social Distancing
Adjust seating in break rooms, cafeterias, and other common areas to reflect social distancing practices.

If interacting often with others, have employees wear protective face masks while at work.

Prohibit gatherings or meetings of employees of 10 or more during working hours.

When sending/receiving shipments, implement touchless loading and unloading practices.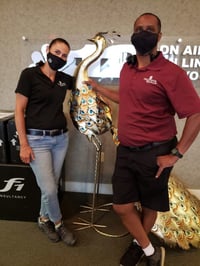 We share in the responsibility to protect each other by implementing best practices for self-care and preserving a safe and healthy environment for all of us to enjoy.
Additional Sources Of
Information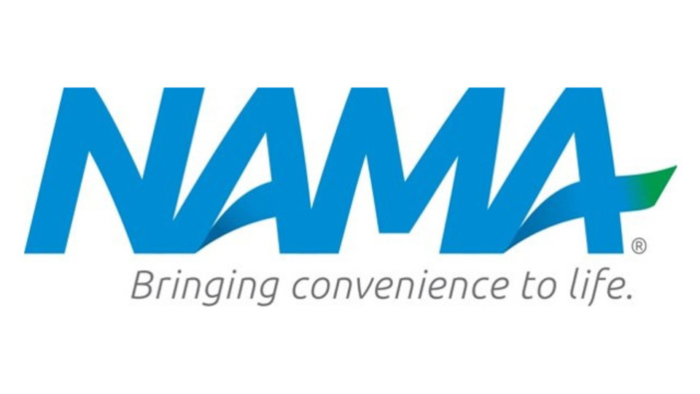 Find information and updates about best practices in cleaning, preparation and preparedness, links to additional sources of information, and more. Compiled and presented by NAMA, providing the latest information for the convenience service industry.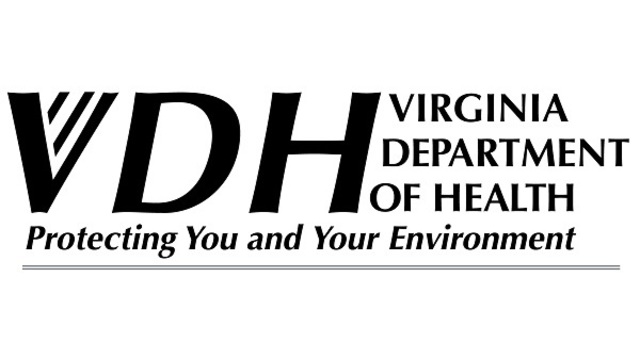 The most recent information provided by the Virginia Department of Health.
The most recent information provided by the Centers for Disease Control and Prevention.